It's been a while…

…since I posted something, this has one reason, :school:.
Either way, going to school in NL means you get money, because, how else are you supposed to pay for school? It's yearly around €1200.
Getting money means buying things! (and paying school, sadly), but mainly buying BDs/Mangas ¬_¬
This month I ordered Toaru Hikuushi e no Koiuta and Yoru no Yatterman, both great shows, but mostly underrated, for those who don't know what these animes are, watch them.
Image:

Old: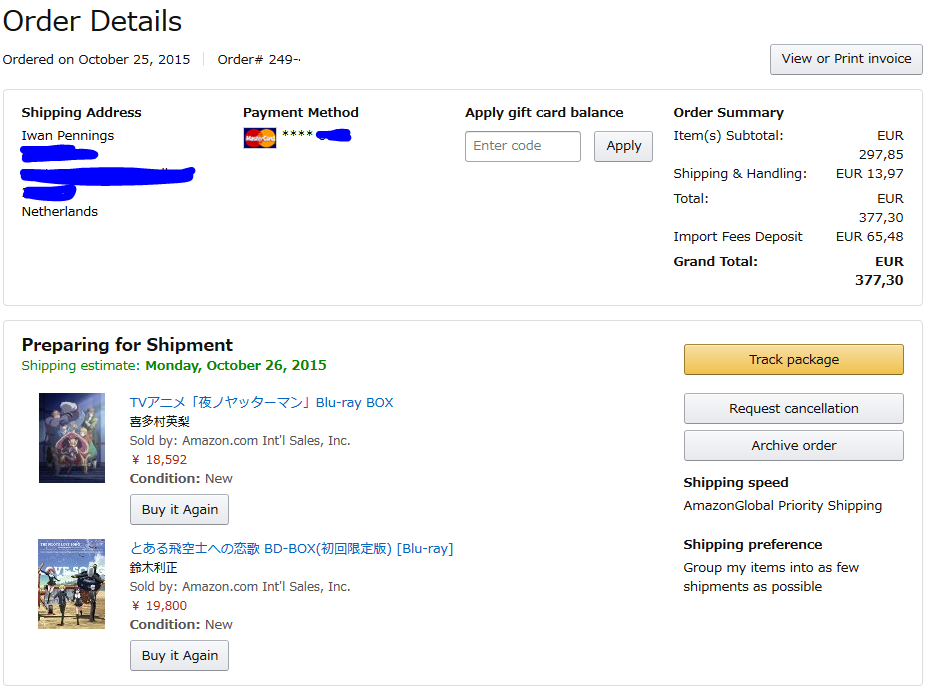 It is NOT yet shipped because Amazon.co.jp was QQing about "your name doesn't match the one on your credit card" blablabla, I had to send them my bank statement, and now it's accepted.
I'm atm waiting for a confirmation email that they subtracted the money from my card, then it'll be shipped.